Saturday, the staff of Midwest Sewing & Vacuum was kind enough to invite me to visit
with their customers and answer questions about fabric and pattern design.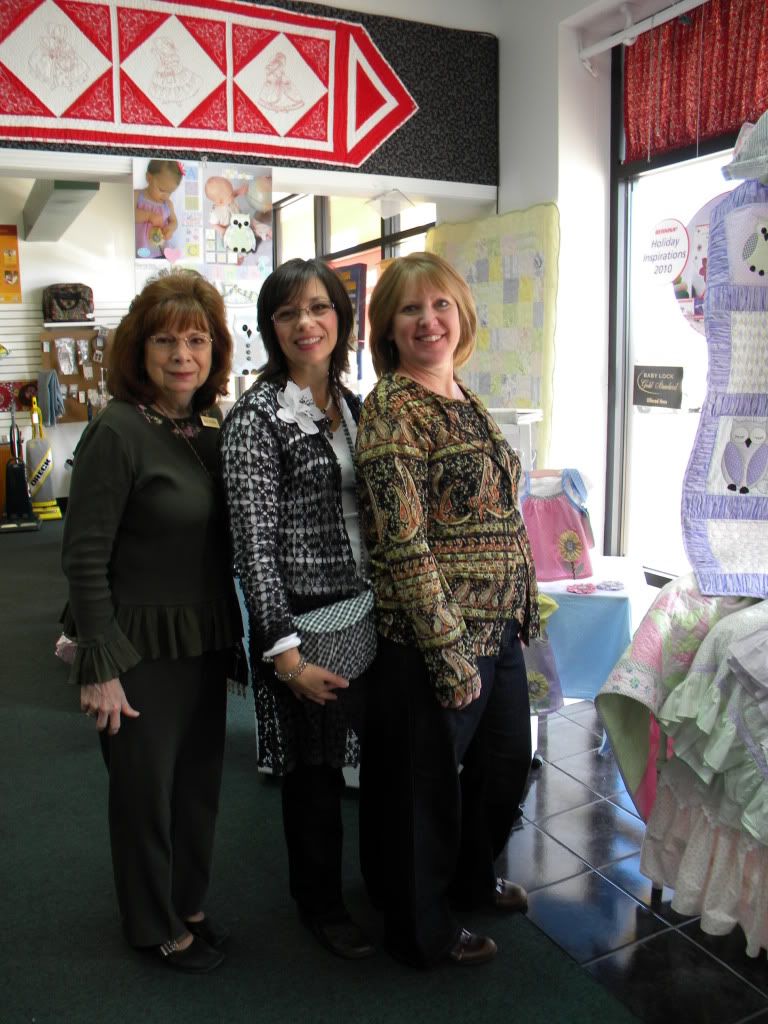 I would like to thank Jean & Judy for their hard work in setting up a
lovely refreshment area with a beautiful linen table cloth, crochet doily and pretty
floral china plates for guests to enjoy!   All very nice and well done!!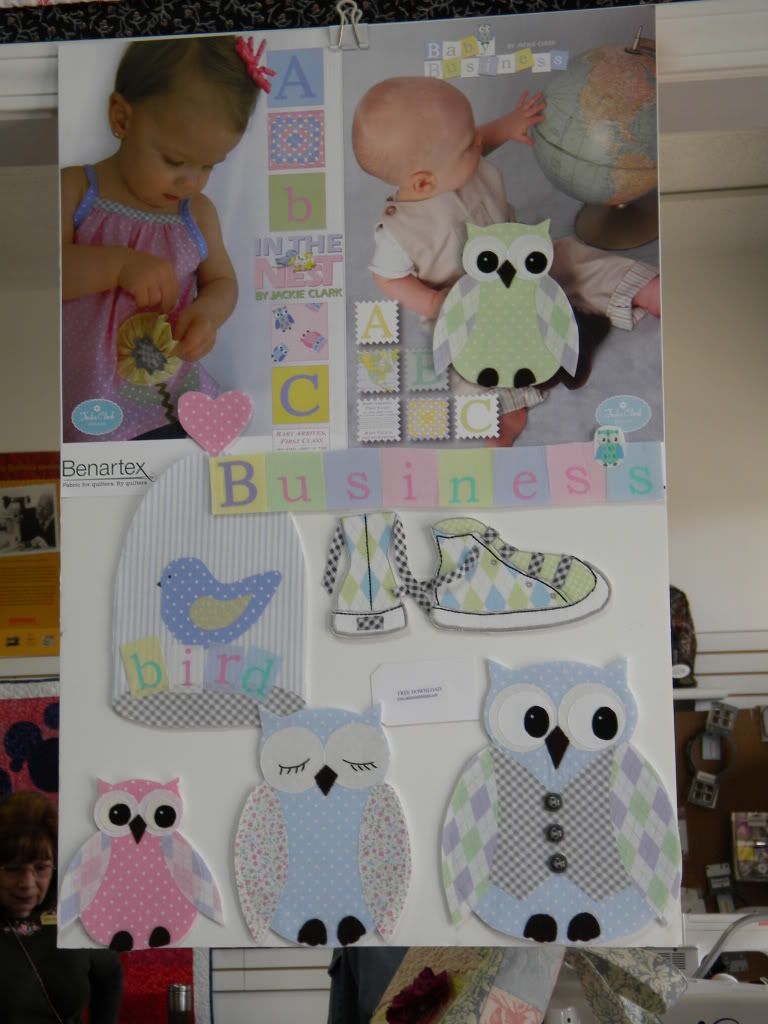 They have so generously placed my display models made from my patterns and books in
Benartex fabrics right in the front window for several weeks now!
My sister, Tamara Gonzales came and took some pictures for me to share with you.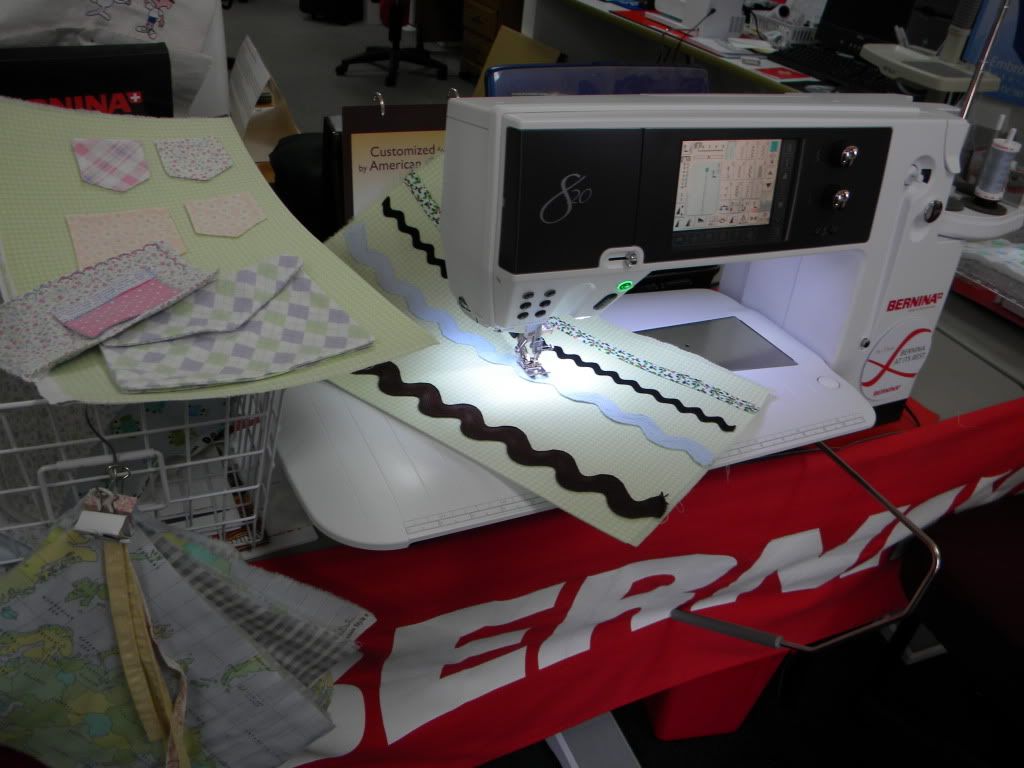 Jeff Gordon was on hand answering all the important, technical questions about the machines! 
I demonstrated on the Bernina machines with the ruffler attachment,  and also the BSR;
 Bernina Stich Regulator (the machine stitches when you move your quilt under the needle!) 
I wish everyone could have it on their machines when quilting.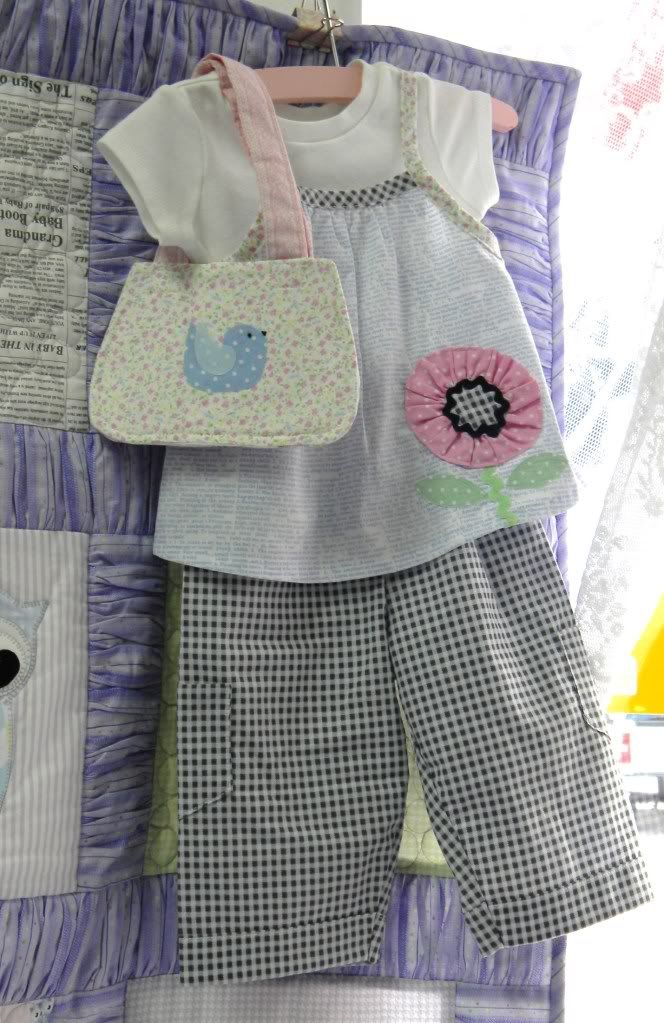 I also showed decorative stitches & threads that I like to use on pockets and hems.
I want to thank everyone for all their help and kindness, and to the
guests who visited with  me about their sewing hobby.
I hope you had a happy weekend!